Master in Business Administration (MBA) - 100% in English
Description
UNIR's official Master's Degree in Business Administration (MBA) prepares entrepreneurs to lead and manage change in a global market. It forms business leaders as experts in analysis, strategy and implementation, ready to drive the future of international business.
The MBA is aimed at graduates and professionals who wish to pursue managerial positions in companies operating in a multinational market. Delivered entirely in English, the program has a multicultural and international community of students, that learn from professors with a wide variety of executive experience.
Start: March 21st, 2022 [https://static.unir.net/CalendariosST/Nac/Siguiente/muMBA_Ingles.pdf See Calendar]
Duration: 1 academic year
Credits: 60 ECTS
Exams: In person, at the end of each semester [https://www.unir.net/estudia-con-nosotros/centros-examenes/ Consult centers]
Methodology: 100% online education
Current call: November 15th, 2021 [https://static.unir.net/CalendariosST/Nac/Actual/muMBA_Ingles.pdf See Calendar]
Practices: Experience recognized

"With the aim of developing my business knowledge, I decided to enroll UNIR's MBA. They offer a flexible online method with a professional team involved at every stage of my learning process. Now I feel ready and motivated to succeed in the changing market place."
Paloma Arenales
Student UNIR´s MBA from Spain

"Live online classes are no different from real classes in real time. You can see your teachers and classmates, and have a normal discussion as if you were face-to-face. The only difference is the use of technology. In the end I have learned a lot, and this degree prepared me to quickly progress my career with greater responsibilities."
Yusuf Yaran
Student UNIR´s MBA from Malaysia

"I wanted to pursue an online MBA that was recognized internationally, was affordable, and that would help me gain practical knowledge to apply at my workplace. UNIR fulfilled all these requirements. As I started my classes, I discovered that it exceeded my initial expectations. I have bonded with class fellows and faculty from all around the world."
Fahim Zuberi
Student UNIR´s MBA from Pakistan
Why study an MBA at UNIR?
Recognized by the European Higher Education Area (EHEA), UNIR is a member of the following leading international business organizations: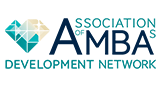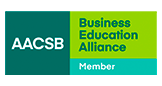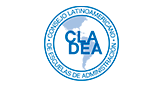 Adapted to your work experience and professional goals, this degree will give you a comprehensive vision of global business, including:
Knowledge of strategy, accounting and finance, marketing, sales, human resources and technology.
Managerial and negotiation experience in strategic decision making, project development, negotiation and team leadership.
Practical expertise through the case methodology, allowing you to learn by analyzing real cases from different markets.
Entrepreneurial mindset to develop new projects and follow the globalization process in international markets.
Digital expertise to create new business models for the digital environment.
This official master's degree qualifies graduates to enter official PhD programs and to earn postgraduate-level points for civil service exams, and competitions for employment in Public Administration. Once the master is successfully completed, you will obtain UNIR's Máster Universitario en Dirección y Administración de Empresas/Master in Business Administration (MBA) Certification.
Approved by the University Council 01/06/2012.
Documentation of the qualification
Specific documentation
| ECTS Credits | Value |
| --- | --- |
| Compulsory | 48 |
| Final Project | 12 |
| Total credits | 60 |
Admissions
The admissions requirements for the program are:
Admissions Requirements
Prerequisites
To be accepted into the university master's program in Business Administration, you must hold a university degree. This requirement follows the admissions criteria established in Article 16 of RD 1393/2007, according to which applicants must:
Hold an official Spanish university degree or a degree from another higher education institution in the European Higher Education Area (EHEA) that grants access to a master's.
Hold a qualification obtained outside the EHEA in accordance with foreign educational systems without the need for official recognition of their degrees, having previously confirmed with the University that this qualification accredits a level of training equivalent to the corresponding official Spanish university degree and that it would serve as a means of access to postgraduate study in the country in which it was awarded. Admission through this channel in no way implies either official recognition of the candidate's prior qualification or any other recognition than permission to enrol in online master's study.
To study this master's in English, students must demonstrate and certify that they have at least a B2 English level.
Admissions Criteria
UNIR has established the following admission criteria for the Master in Business Administration (MBA).
Primary admission criterion: GPA on academic transcript.
Education: priority to holders of higher education degrees in Economics, Business, and Engineering; as well as other areas such as Physics, Mathematics, etc.; followed by Industrial Engineering, Computer Science and Telecommunications.
Among applicants with equal qualifications, priority will be given to knowledge of foreign languages.
Among applicants with equal qualifications, applications will be accepted in order of receipt.
If there are more qualified applicants than places, special weight will be given to:
Professional experience in terms of years of experience certified by an official "Working Life Report".
Candidates who have authored and presented or published research at a conference or in a scholarly journal on a topic related to the Master's program.
Recommended profile
In addition to the legal requirements listed above, we recommend that prospective students for the MBA have the following profile:
An open mind and analytical capability.
Mastery of basic mathematical tools for study and its application to finance and economics.
Good communication and social skills and capability for teamwork.
Self-discipline.
Admission process
1- When you apply to the Master program, you will receive a phone call from a personal advisor, who will verify that you fulfil the minimum requirements and will advise you about the program.
2- Send the completed Application for Admission
3- Enclose copies of the following documents:
a. Official Academic Transcript (Personal Academic Transcript)
b. Current curriculum vitae
c. Optional: one letter of recommendation
4- We will review the application and documents. If the review is positive, you will be asked to do an additional interview.
5- The University will let you know whether you have been accepted into the program and, if you are admitted, how to formally accept the offer, reserve your place and enroll.
How to enroll
If you have been admitted to the IMBA, your advisor will:
1- Tell you what documents to provide (certified official copies)
2- Send you the enrolment form to be completed, specifying the payment method that best suits your need
3- Check that you receive the passwords to access the VIRTUAL CLASSROOM
4- Help you to begin the Master, planning your personalized study program
For information about tuition and fees as well as scholarships, click on the link or call an advisor +34 91 567 44 94.
If you have studied at university or possess professional experience in your field of study, you may apply to receive course credit by requesting an ECTS credit transfer review*. UNIR's Department of Credit Transfer and Award will make a preliminary assessment of your individual case.
* For enrolment in official Bachelor's and graduate degree programs only
Methodology
UNIR's method of study is flexible, personalized and effective. It is based on live online classes and a personal tutor to provide you with the best education.
UNIR's pedagogy is effective because it is based on an entirely online methodology so that each student can study at his or her own pace:
Live online lectures: Lectures are held every day of the week, with both morning and afternoon schedules so that you can attend class at the time that is best for you.
Pre-recorded online lectures: If you cannot attend a lectures, or if you have questions about a lecture you did attend, you can access recordings of all your lectures. Watch lectures whenever you wish and as often as you need to.
Personal tutor: On your first day, you will be assigned a personal tutor, whom you may contact by phone and email. Your tutor will advise you in your day-to-day work and answer any questions you may have.
Virtual Campus: All you need to study at UNIR is on the campus: lectures, professors, classmates, the library, pedagogical resources, schedules, chat, forums and much more.
Pedagogical resources: You will have access to various learning resources to supplement your education: complementary readings, outlines with key ideas, self-assessment tests, etc.
For more information, see How to study at UNIR.
UNIR also has two departments specifically dedicated to supporting students in their studies:
The Department of Academic Advising (DOA) helps students with their study programs, taking into account their work and family circumstances. Its staff help students reconcile work, family and study, and help each student achieve a rhythm of work and study well adapted to his or her personal needs.
The Special Needs Service (SANNEE) provides support to students with temporary or permanent functional diversity, providing the best solutions for each individual.
Pedagogical resources
Students receive their training from professors and expert professionals from UNIR. Students are supported by the Technical Advising Service, whose staff will answer their questions about how to succeed in their classes.
All participants in the program can communicate with each other from any place in the world through chats, debate forums and blogs.
Contents are supplemented by online dictionaries of terms associated with teaching units and complementary documentation.
Our platform also permits audio and video downloads.
Assessment system
To determine the level at which the student has achieved the general and specific objectives defined in the master's, we must assess the competencies acquired during study.
Learning will be assessed through the grades earned for performance in the following:
Continuous assessment

(assessment tests, participation in forums, discussions and other collaborative media, and solving practical cases).
Final Thesis.
Professional job opportunities
UNIR's MBA enables you to assume positions of greater responsibility and to consolidate your job stability and salary.
On completing your degree, you will be prepared to be a leader in any international organisation and to manage any area of the company:
Marketing
Finance
Human resources
Quality
Production
In any country or economic sector
The opportunity for entrepreneurship is not limited to young entrepreneurs: large multinationals and new organizations need entrepreneurs on their staff to lead and execute projects that renew the organization's structure and improve its capability. 
Graduate profile
Once you have completed the program, you will possess advanced practical knowledge in the field of business management and leadership. You will have a comprehensive, global vision of the different areas of a business: organisation, accounting, finance, marketing, and other essential areas for successful management. Graduates will be able to make decisions, manage technological change, use computerised tools for business management and strategy, and develop innovation as a competitive weapon.
UNIR has a Center for Career Counseling and Employment Information (C.O.E.I.) to help students to find employment and internships. This center organises a variety of activities, from for-credit and extracurricular internships to an employment and internship portal, and provides career counseling and employment information.
REQUEST INFORMATION