Pablo Cardona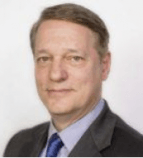 Doctor (PhD) en Management por UCLA (EEUU). Profesor en el IESE de 1997 a 2011 y profesor en CEIBS (Shanghai, China) de 2011 a 2017. Decano en UNIR desde 2017. Ha desarrollado su carrera académica en los EEUU, Europa, China, África y Latinoamerica.
Education
Graduate in Physical Sciences from the University of Barcelona (Spain). MBA at IESE Business School, Barcelona (Spain). PhD in Management by UCLA, Los Angeles (USA)
Experience
Consultant specialized in change management, talent development and creation of high performance teams. Director of consulting projects in companies such as Sony Spain and Repsol Portugal. Trainer in leadership and talent development in Telefónica, BBVA, Philips and Danone. At the same time, he has been an entrepreneur in various areas, from electronic commerce (he was the founder and owner of Plaza Site, one of the first Marketplace in Spain) to children's theater companies.
He has participated in boards of directors and advisory boards of consulting companies, education and professional associations, such as the Spanish Association of Mentoring (AMCES), where he holds the position of vice president.
Lines of research
He is the author of several books focused on leadership and organizational change. Among others, highlights 'The keys of talent' (2002); 'Management by Missions' (in co-authorship with Carlos Rey, 2008); and 'Growing as a leader' (co-authored with Helen Wilkinson, 2010).
He has published scientific articles in specialized journals, has an extensive academic and professional career around the world of the company and the human impact on organizations. He has also written multiple articles on business management, employee motivation, cultural organization in American and Asian companies and conciliation policies in large multinational companies.