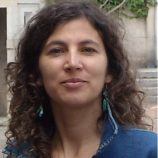 Mercedes Querol Julián
Education
Doctora en Lingüística Aplicada y Licenciada en Filología Inglesa (Universitat Jaume I). Curso posgrado "European certificate in e-learning course design and teaching" (Universitat Oberta de Catalunya), y Máster en "Promoción de la lectura y literatura infantil" (Universidad de Castilla-La Mancha).
Experience
Experiencia en docencia universitaria desde 2007, en las áreas de lengua inglesa, inglés para fines específicos, didáctica de la lengua inglesa y CLIL. Publicación de números artículos en revistas especializadas, capítulos de libros y monográficos. Acreditada por la ANECA en la figura de Profesor Titular.
Lines of research
CLIL, EMI (English-Medium instruction), multimodalidad, discurso académico oral, docencia en línea, educación personalizada.