Manuel Baelo Álvarez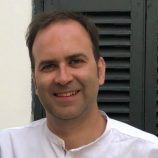 Licenciado y Doctor Internacional en Derecho y en Ciencias Políticas, profesor Contratado Doctor y de Universidad Privada (ANECA). Tiene más de 15 años de experiencia profesional, académica e investigadora en España, Reino Unido, Portugal e Italia.
Education
Doctor con Mención Internacional por la UDC. Licenciado en Derecho y en Ciencias Políticas por la USC. Máster en Acceso a la Abogacía por la UNED. Máster en Análisis Político por la UOC. Diploma de Especialización Profesional Universitario en Asesoramiento en Materia de Adopciones por la UV.
Experience
Con más de diez años de experiencia docente e investigadora, ha sido profesor en la UEX, USC, UVIGO, US, Universidad Nebrija, UCAM UCJC, UMH y UNIR; al igual que profesor-visitante en la Universidade do Porto, en la Universidade Fernando Pessoa, en la University of Nottingham y en la Università degli Studi di Roma Tor Vergata Igualmente es miembro del Consejo Científico Asesor y del Área formativa de Soluziona Global Legal Support (Murcia-Madrid-Dubai).
Lines of research
Seis Libros en editoriales de impacto académico (Tirant lo Blanch, Dykinson, Marcial Pons, El Derecho, La Catarata), tres artículos indexados en SCOPUS, dos artículos JCR, varios artículos en revistas nacionales de impacto. Investigador en múltiples proyectos del Plan Nacional I+D+I. Sus investigaciones se utilizaron en la modificación del Art. 73 de la Constitución mexicana e incorporación de la Ley de Adopción (Exposición de Motivos de la Gaceta Parlamentaria, Número 4360-II, 16-04-2017).