Isabel López Briones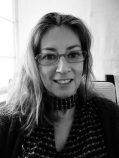 Marketing and communication professional, having mainly developed her work in the Spanish tourism sector, holding positions of responsibility in different areas within the public and private sectors. She is an Educator by training and vocation.
Education
Licenciada en Geografía por la Universidad Autónoma de Madrid, Diplomada en Formación de Profesorado por la misma Universidad y SEP por ESADE Business School.
Experience
Isabel combines her teaching activity with professional work, which she has developed mainly within the tourism industry. She has worked in distribution, hospitality, consulting, and tourism promotion among others, in the area of marketing and communication. Professional with extensive marketing and sales experience (B2B and B2C) is currently teaching in different Universities.