Eva R. Porras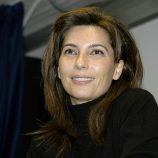 Ph.D. in Finance from Florida Atlantic University, with two Harvard postgraduate courses. Has a Master of Science in Administration from Central Michigan University. Director of UNIR's MBA program and the International Executive MBA program.
Education
Eva R. Porras has been involved in research and higher education since 1995. She holds a PhD in finance from Florida Atlantic University, a Masters in Science of Administration from Central Michigan University, and an undergraduate degree in Business Administration from the University of North Florida. Her doctoral degree was homologated by the Universidad of Almería, Spain in 2009. She has also attended two post doctoral courses, the CPCL and DFE, at Harvard Business School in 2001 and 2007 respectively.
Experience
Dr. Porras has three decades of experience working for multinational corporations and privately owned firms. In addition, all through the last twenty years she has combined teaching and research at the university level with executive education and consulting.
Dr. Porras has been Academic Dean at the Central European University (CEU) Business School and Director of the Master Programs in Finance at Instituto de Empresa (IE). She has also taught at a number of academic institutions including the Instituto de Empresa (IE ) Business School –Spain; Florida Atlantic University – USA; Université de Neuchâtel – Switzerland; Universidad de EAFIT- Colombia; and ESIC Business & Marketing School – Spain among other.
Currently, she is the Director of the International MBA at the UNIR, a member of the Investment Committee and Policy Sub-Committee of Zonta International Foundation and of Zonta International, and partner at two consulting firms.
Lines of research
Dr. Porras research interests grew around initial papers written during her PhD and focused on stock market reactions as reflected by prices and their relationship to corporate fundamentals. She has written three books published by Palgrave Macmillan, the Instituto de Empresa, and the Madrid Community, and a series of articles for scientific and practitioner journals. Her fourth two-volume book: "Bubbles and Contagion in Financial Markets" is to be published internationally by Palgrave Macmillan in April 2016.